Restaurant of the Year 2017
Here is an overview of "The Good Food Guide Awards 2017" in Sydney: The five restaurant of this  year finalists are:
LuMi Dining
LuMi Dining brings Italy to the streets of New South Wales. LuMi is a beautiful and scrumptious amalgamation of exquisite Italian dining marrying the Japanese cuisine in the most delicate and awe-inspiring way. In a world where everyone focuses on either flavour or produce, LuMi weighs produce and flavours on the same scale, delivering a fine dining experience that is a treat not only to your taste buds but to your eyes too. You can take your pick from a 5-course or an 8-course degustation menu giving rise to a delectable fine dining experience.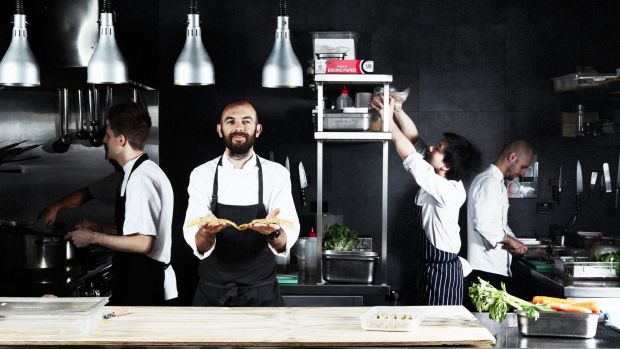 Momofuku Seiobo
The senior chef from New York, Paul Carmichael, was justify to fill the big shoes of David Chang and man-o-man, he did bring his A-game. Momofuku Seiobo is just not a restaurant. This restaurant offers a succulently delectable food with one of the weirdest and super-awesome beverage listing Sydney has ever seen. Caribbean flavours unapologetically shine through every meal at Momofuku Seiobo. It is not just about food at this fine dining restaurant. It is about you having a good time while the chefs blow your mind and taste buds away with finger-licking food while the 90s rock music keeps you company. The surprising part is Paul Carmichael isn't even around. His plethora of chefs do the brilliant job while his guidance overlooks their every move.
Sepia
Continuing to impress the people of Sydney since over 7 years, Sepia continues to do so under the leadership of Vicki Wild and Martin Benn. They say perfection and obsession are sometime a good quality and they could not be more right. Benn tries to perfect every dish by bringing his unending love for Australian sea food and his intricate Japanese skills. The result, you are justify with a lingering after-taste that will force you to visit time and again, making every penny you spend here worth it. Sepia is about the whole experience. Right from a warm welcome at the door to the deco-like interiors that teleports you into a world that you know never existed to the delectable flavours, Sepia continues to impress every time by cooking with the quality commercial combi oven.
Sixpenny
Though Sixpenny had to bid adieu to its co-founder James Parry, Daniel Puskas has done more than an impressive job on his own. Right from the Nordic-inspired dining room to the 6- to 8-course menu, Sixpenny leaves no stone unturned. At Sixpenny, produce is the hero of every dish you are served. Simplicity takes over the game, making the produce and the delicate flavours speak for themselves. Sixpenny brings luxury and class to the streets of suburban streets of Stanmore. Precision and complexity blend together to produce a simple-looking dish that leaves the customers in awe.
Quay
Has Peter Gilmore ever disappointed the Australians or the world? No, not ever. And his restaurant is the same. Right from the black napkins to the interiors overlooking the Circular Quay, this restaurant is perfection in every sense. Subtlety and complexity scream loud in every dish that is presented before you. From the Australia's most famous desert, Snow Egg to the mud crab congee that has been on the menu for over 13 years, Quay welcomes you into a luxurious culinary world with open arms. Though hard to get in (for obvious reasons) after you are done with Quay you are justify with this feeling of privilege and a delicious after-taste that will make you yearn for Quay food, no matter how hard it is to get in or expensive.
So there it is our pick of the top 5 restaurants in Sydney. All of the five finalists use commercial cooking equipment Sydney to prepare the food with excellence. Have a fun dining experience.